Shopping Cart
Your Cart is Empty
There was an error with PayPal
Click here to try again
Thank you for your business!
You should be receiving an order confirmation from Paypal shortly.
Exit Shopping Cart
| | |
| --- | --- |
| Posted on August 27, 2014 at 11:20 AM | |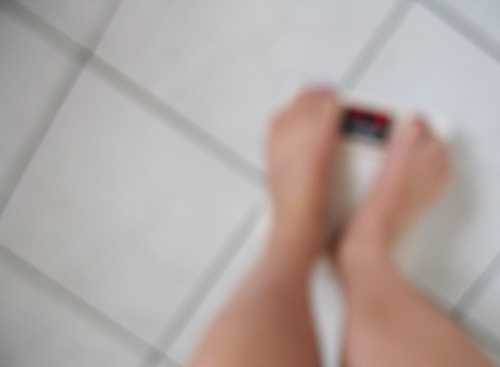 I got on my scale for the first time in at least 3 months this morning. Ironically, one of the things that really helps me to stay on my fitness path is avoiding the scale. It can be so easy to start defining ourselves and our success by those numbers on the scale. So, I use the scale every few months to discover what I call my 'hover' weight ( It's generally 3-5 pounds of wiggle room I give myself because SERIOUSLY who weighs 132.4 pounds every day of the year!!??).
Since my hover weight has been the same for the last year or so, I generally avoid the scale and choose to focus my energy on how my body feels, how my clothes fit and staying healthy. The truth is, I've seen significant positive changes in my body with NO weight loss at all in the last year. So, if I feel energized, my clothes fit, I like what I see in the mirror, I'm eating well and exercising, I'm good! But this morning the scale beckoned me. I'm in my 8th week of teaching SiZZle and my body is starting to change again. I'm noticing that it appears more sculpted, toned and defined. So, I decided to jump on the scale to check in and to my surprise I'd lost 5 pounds. What a shocker!
The most amazing thing about getting on the scale this morning is that it confirms something I've learned is MOST important part of my fitness journey. The trick is to appreciate my body for all it does for me, accept and acknowledge that it's all a process, commit to sticking with that process and try to avoid judging my body, my weigh or my process. It not always easy but it sure helps me enjoy the ride instead of obsess over it. And if I loose another 5 pounds great, if not I'm completely happy where I am now. And the truth is; I was happy 5 pound before that. At the end of the day, what's the point being on my fitness journey if I don't get to enjoy the ride? May you enjoy your fitness ride!
Big Hugs and Dancin' Love,
Crystal
Categories: None
/