Shopping Cart
Your Cart is Empty
There was an error with PayPal
Click here to try again
Thank you for your business!
You should be receiving an order confirmation from Paypal shortly.
Exit Shopping Cart
| | |
| --- | --- |
| Posted on October 13, 2014 at 2:45 PM | |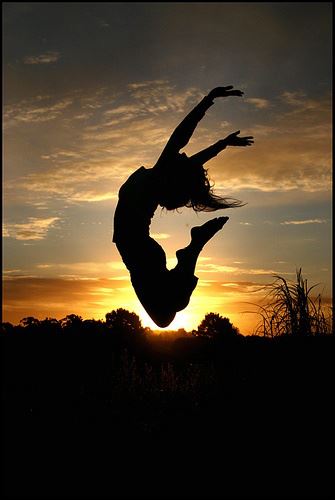 As a fitness instructor, I'm often asked, what's the secret to getting and staying fit? Believe it our not, it has a lot to do with loving and accepting yourself. Now, you might be asking, what does loving and accepting myself and my fitness program have to do with each other? Well, I'm glad you asked!
We've all fallen victim to the 5 more pounds syndrome. You know that feeling when you finally accomplished your goal but somehow its, suddenly, not enough. Suddenly that 15 pounds that you worked so hard to loose is chump change. Happiness is 'out there' somewhere in 5 or 10 more pounds. Its the sickening feeling of never being satisfied with ourselves. Never feeling like enough. The equivalent of constantly whispering to ourselves that we are not enough and nothing we do will ever change that. And so we try to outrun it...

We chase the last 5 pounds as if our lives depended on it. We end up criticizing our bodies, starving ourselves or even abusing our bodies with exercise. Our fitness routines become a punishment. We judge every missed step, raking ourselves over the coals if we don't see results fast enough and, ultimately becoming discouraged.
Sometimes you abruptly stop working out and sometimes you slowly fade out. Missing a class here and there, until you've stopped all together. Your fitness and well being falls to the wayside. One day you look up, it's been 6 months since you worked out and your looking in the mirror wondering how did I end up here, again?
Sound familiar? You're not alone.
This is reason that learning to love and appreciate ourselves is so important. It's about saying that I'm enough and what I'm doing is enough. Even when I miss a day of working out or I slip up in my eating plan. My body is good enough just the way it is and it will STILL be good enough 5 pounds down the road. And I commit to getting back on track, not because I'm bad but because I love myself and I want to have a healthy and strong body.
There is nothing wrong with setting goals and having dreams. There is something beautiful about wanting to improve and grow. We just must be mindful that we are doing these things out of a place of love and acceptance of ourselves and not a place of loathing and/or judgement.
Now, repeat after me: I am beautiful and my body is beautiful JUST THE WAY IT IS! Working out and eating right is what I do because I LOVE not body, not because anything is wrong with it.
Be good to you, you're the only you you have! 
Big Hugs and Dancin' Love,
Crystal
Categories: None
/